With cybercrime on the rise, every organization, whether a large enterprise or a startup, should have expert cybersecurity professionals on the team, or onboard a trusted partners. Even if a company has an internal information and cybersecurity team, they should still enlist the services of external experts for a failsafe approach. This is recommended as a cybersecurity partner or vendor brings an external perspective, niche insights and up-to-date knowledge of cyber threats and vulnerabilities that can protect the company against data theft, and financial or reputational losses.
However, choosing the right external cybersecurity vendor for application security is easier said than done. It's critical that you thoroughly evaluate the offerings, skillset and certifications of your potential vendor and their compatibility with your organisation before onboarding them.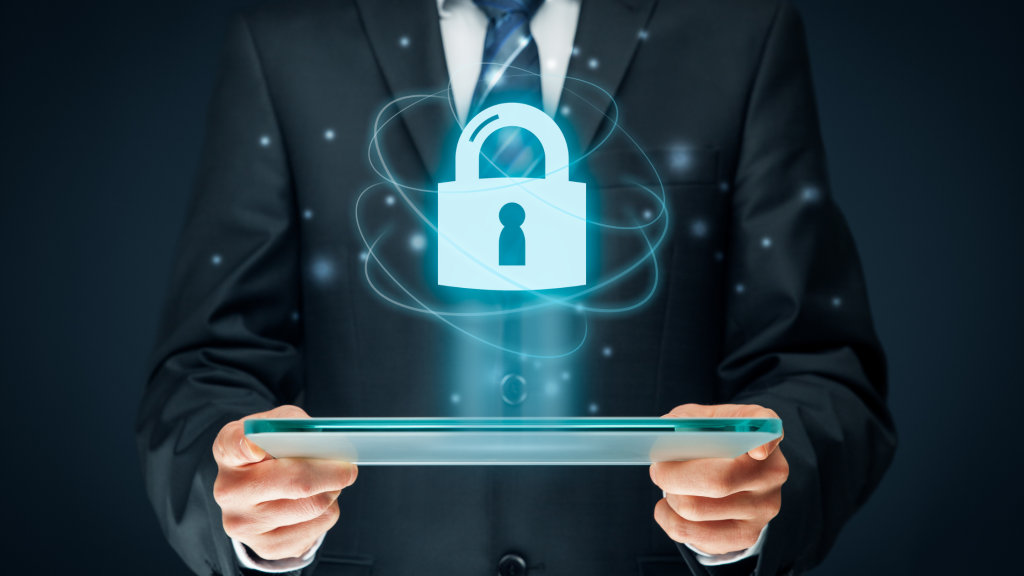 Six questions to ask when choosing a cybersecurity partner
The right questions to ask a potential vendor in the pre-sales phase can vary based on the industry, technology, applications, and budget. Large enterprises are usually well-planned, with annual calendars, allocated budgets and specific teams that have exhaustive checklists forming the basis for vendor selection. Small and medium enterprises (SMEs) on the other hand, usually lack the technical know-how and resources to come up with these checklists to thoroughly evaluate an external cybersecurity vendor.
So here is a starting list of questions you should be asking:  
1. How secure are your own cybersecurity measures? It goes without saying, but if you are entrusting your cybersecurity to a vendor, their own systems, policies and security measures must be robust. The bare minimum you should expect is for your cybersecurity vendor to be competent and secure enough to handle your systems and infrastructure. You can ask for an external audit report of the vendor's own cybersecurity posture – such a report completed by a third party on ensures the authenticity of the vendor's security report as external reports cannot be manipulated.
2. Experience working with other organizations in your industry or region – Asking about their experience servicing your industry will show that the potential partner has the technical know-how and requirements to fulfill your needs in terms of compliance, etc. For example, banking and finance or healthcare may have their own industry standards such as regulatory compliances for data protection. On the other hand, working with data or persons from the European Union would require sufficient awareness on GDPR. By peer-reviewing the information they provide, you can ascertain whether the cybersecurity vendor has the relevant experience and expertise to handle the needs of your organization.
3. Ask for sample reports, case studies and recent security audit reports – Sample reports or examples from real-time projects can demonstrate the quality and maturity levels of the vendor, as well as technical depth and ability to provide dashboard views based on varying stakeholders, such as CISOs, customers, partners, etc. These reports will give you an insight into the security standards that the vendor follows for the items you have mentioned in the scope of work, like applications network infrastructure. 
4. Relevant certifications – An organization usually shares sensitive information regarding their application and other confidential information that they do not wish to be publicly disclosed with a cybersecurity vendor. This is why it is absolutely critical that your chosen vendor can produce the relevant certifications, compliances and NDAs to prove their professionality. As an organization, in the event of a security breach, you should expect your cybersecurity vendor to be able to guarantee that your confidential and sensitive data does not get out.
Certifications can vary based on your industry and requirements but ISO 27001 certification should be the minimum requirement. An ISO 27001-certified vendor can be trusted as they have implemented an Information Security Management System (ISMS) in line with globally acceptable standards and have demonstrated compliance to an external auditor.
Being CERT-In (Computer Emergency Responses Team – India) empanelled is an acknowledgment of the cybersecurity vendor's technical expertise in conducting Information security audits, rendering them eligible to participate in banking sectors or work on government-based systems. Even if a vendor showcases their expertise and skill, organizations from highly regulated industries such as financial-based infrastructures will look for alternatives if they are not CERT-In empanelled.
5. Ask for CVs and resumes of employees – This is an effective way to determine the competencies and skill set of the business. Information like OSCP (Offensive Security Certified Professional (OSCP) certifications and past projects can be used to verify the expertise and situational experience of the employees, which can help to understand whether they'll be capable of handling your infrastructure. The validity of employees' OSCP certifications can be verified online with their certification IDs. OSCP certifications are generally a good pick for Vulnerability Assessment and Penetration Testing (VAPT) audits. If your use case is that of a cloud infrastructure, you should ask for cloud-qualified practitioners and security architects to optimise your organization's service.
6. Ask about recent breaches – Especially if the breach has been made public, asking about the breach and how the vendor overcame it can be a crucial indicator to signify if they are competent and secure enough to handle your confidential and sensitive data. SMEs can request this information from the vendor, but it is mandatory for a vendor to disclose this information to an enterprise. If a cybersecurity vendor fails to produce these key areas to your organisation for evaluation, then it's fair to assume that they're not capable of following best practices and industry standards.
Advantages of working with an external cybersecurity partner
Cybersecurity is dynamic, and no organisation can afford to become complacent. As much as in-house security teams can do an exceptional job at security organizations, they often lack the expertise and experience of distinguished, external cybersecurity providers.
Here are some of the advantages of working with external security experts:
Their professional certifications and experience allow them to automatically spot present and potential loopholes and threats.
You can compare in-house security assessment results with those of external security specialists like Entersoft, which helps assess if internal skills match up with current security standards. In case of a gap, the external specialists are able to train and share knowledge to strengthen the internal team.
Several industries such as banking may have regulatory requirements for a third-party audit by a security vendor. This also affords a robust security posture in the eyes of regulators and the market.
At times, internal teams may face pressure to go easy on security vulnerabilities; an external partner ensures complete transparency and reporting to stakeholders.
An external security firm will bring an objective perspective, that may allow them to uncover vulnerabilities that in-house teams fail to identify.
Every cybersecurity vendor is limited to their own services, and as an organization, the most suitable solution may even be to onboard multiple vendors to completely safeguard your infrastructure.
What does Entersoft provide as an external cybersecurity vendor?
Entersoft is a leading application security provider helping businesses across industries secure their applications through future-ready solutions that are up to date with the changing technology landscape. Our team of white-hat hackers, military-level frameworks, and in-house tools assess security risks, monitor for threats and safeguard applications against compliance issues as well as the latest cybersecurity threats. Seamlessly integrating with existing processes, we incorporate a combination of offensive assessments, pragmatic managed security and proactive monitoring methods into our client's security protocol. We work with businesses worldwide, with tailored solutions catering to Fintech, Cloud, IoT, Web/Mobile App and Blockchain businesses.
Get in touch with our expert team of white-hat hackers for a free assessment of your application security.