IT Governance magazine reported 143 cybersecurity threats data breach incidents across the world just in April 2021, collectively resulting in 1,098,897,134 breached records. Data breaches can be an extremely costly affair for the targeted organization – resulting in significant downtime and possible ransomware costs, not to mention the massive reputational damage. As per data from Statista the average cost of a single data breach across all industries worldwide in 2020 stood at nearly USD 4 million. Another study by Cybersecurity Ventures predicts that global cyber crime costs will grow steadily and likely touch $10.5 trillion USD annually by 2025.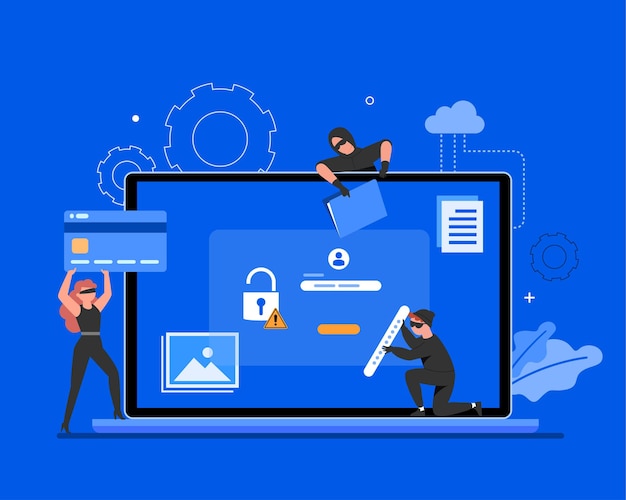 These statistics serve as a wake-up call for enterprises of all sizes and drive home the importance of the right cybersecurity investments. Businesses are grappling with the problem of how to keep the organization truly safe from cybersecurity threats, and awareness is the first step. There are several factors that expose companies to cybersecurity threats, but the lack of awareness is probably the most dangerous one.
A large number of organizations fail to allocate the required budgets for security activities and rarely go beyond legal, compliance, or regulatory requirements. They fail to take a proactive approach to cybersecurity or evaluate their true vulnerability by engaging security experts.  Organizations often delude themselves into thinking that installing a firewall and SSL certificate insulates them from the danger of a breach. Unfortunately, nothing is farther from the truth. If such companies have never experienced a serious data breach, it can only be attributed to sheer luck rather than to a lack of vulnerability.
Start-ups often understand the importance of security but find themselves too cash-strapped to dedicate time or resources to this or hire dedicated professionals. However, when they do suffer a breach, the impact can be tremendous.
Securing the Organization Against Cybersecurity threats
With a constantly changing security landscape, the tools and techniques used to combat threats also evolve with time. In general, however, there are certain best practices that organizations can embrace in order to protect their systems and data against attacks.
Addressing the lack of awareness through adequate study, interacting with experts, attending and participating in industry discussions is an absolutely critical part of building an organization's security infrastructure. Internal teams too need to be trained regularly to ensure that they have a realistic understanding of the threat landscape.
We often find that companies start to give cybersecurity its due importance only after they have suffered a breach, which is sometimes too late. Instead, proactively developing the right security policies, processes, and culture right from the beginning is the best approach. Companies should also keep track of and learn from attacks on other companies in the same industry and adapt their security policies by implementing proactive fixes.
Automated tools + Manual intervention
While there are several automated vulnerability assessment (VA) tools available, most of these function by identifying certain suspicious patterns and flagging them as vulnerabilities. However, this approach often throws up a large number of 'false positives' that could derail security efforts. That's why our approach at Entersoft is to complement the findings of the VA tools by engaging professional certified ethical hackers who can filter out false positives and drill down on the real issues. These experts also actively try to target vulnerabilities and exploit them to understand the true picture in terms of the extent of the threat. Such an approach that combines both automatic tools and manual efforts provides the best possible protection against cyber threats. Involving a credible third party who can truly put the system to test is a key aspect of ensuring maximum security. At the same time, it is also important for organizations to invest in an internal security team rather than relying solely on external vendors to bolster their organizational security.
As the world becomes increasingly digital, the act of protecting data and infrastructure from hackers become more challenging, but also more crucial. Being vigilant at all times and ensuring that security best practices are created and adhered to is the only way to protect your organization and focus on future growth.