Evaluating your cybersecurity audits program on a regular basis is critical in helping to improve awareness of weak spots, vulnerabilities, and potential risks.
Cybersecurity capabilities continue to expand into uncharted waters, and compliance regulations follow suit. In today's digital landscape, cybersecurity complexities can put your business at risk of a myriad of threats. Anticipating attacks, responding to them, laying traps to contain them, and protecting assets can all help to stop cyber criminals in their tracks.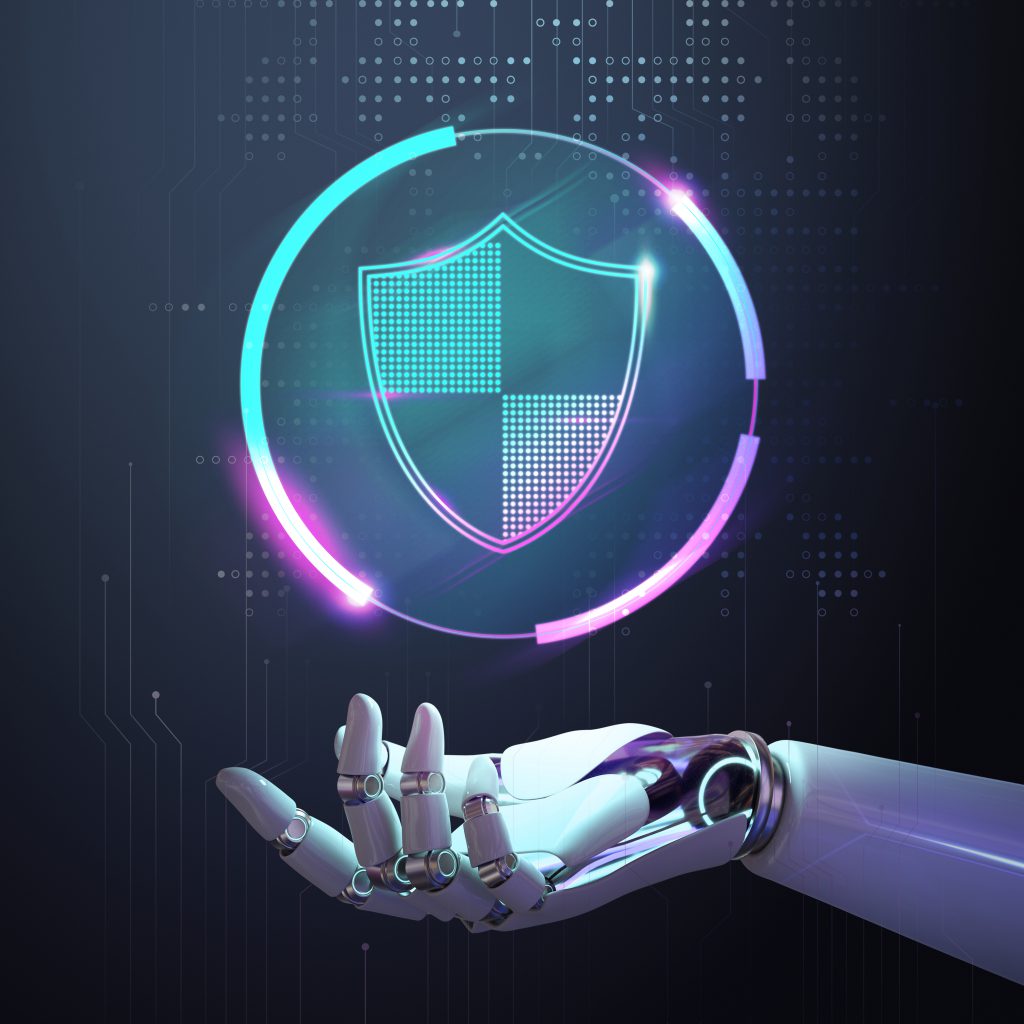 Mastering your organization's cyber security structure through regular and periodic audits is crucial to protecting your organization. When thinking about cybersecurity audits, several questions come to mind. Which cyber security technology and services should I invest in to get the most bang for my buck? How often should I be undertaking a cybersecurity audit? How should I utilize technology to best prevent a security breach or minimize risk? In addition to network and data security, how should I handle cloud security in risk assessments?
What kind of companies should invest in cyber security audits?
It is critical for almost every organization that holds sensitive data to have periodic cyber security assessments, as per the minimum cyber security standards set by the government. Understanding your cybersecurity shortfalls will help to refine your cybersecurity posture, which could prove crucial in protecting your business against potentially devastating cyber threats. Engaging with a cyber security expert to evaluate your cyber security program through audits on a periodic basis will drastically improve your understanding of weak spots, vulnerabilities, and potential threats.
Enterprises and start-ups or small and medium businesses that work in sensitive areas, such as government, military, law firms, banking, and finance or health and medicine, are subject to many regulatory and compliance requirements. Other organizations may be bound by regional, federal, local or industry-specific regulations and compliances such as GDPR, ISO7001, HIPAA, PCI-DSS, etc. Such organizations benefit from a regular cycle of cybersecurity audits, either quarterly or at least twice per year. In other cases, if an organization has fallen prey to an attack, a thorough cybersecurity audit is mandated to understand the root cause of the issue before addressing it. Nevertheless, given the pace at which cyber criminals operate, it is worthwhile for any company to incorporate cyber security audits into their business cycle, as per their business needs.
Understanding a typical cybersecurity audit?
A cybersecurity audit reviews the overall security posture of the organization at every level – whether it's the network or cloud, application, software or IT infrastructure levels. The audit is designed based on the business parameters and the current cybersecurity landscape. Various techniques may be employed such as architecture reviews, threat modeling, source code reviews, penetration testing, server hardening or OS hardening, cloud or network configuration reviews etc. These audits usually build in the checks required for compliance, highlight any gaps that need to be addressed, or give insights to the internal security teams on their performance. In the case of an audit that is called for following a cyber attack, the above mentioned tactics become far more specific. A root cause analysis is performed to identify how an attacker was able to identify the vulnerability in their chosen attack vector, and the infrastructure is then scrutinized in-depth to ensure there are no remaining vulnerabilities that need to be plugged.
5 Reasons Why Periodic Cybersecurity Audits Should Be Your Priority
1. Cyber threats and security assessments evolve rapidly
Cyber criminals are always adept at finding new ways to attack. A fundamental activity you should always undertake involves ensuring that your security systems are updated as per the most recent list of vulnerabilities from OWASP, the globally accepted industry standard for maintaining software security. However, this may not be enough; a cybersecurity audit will give you a thorough and detailed status of possible risks, based on which you can update your security policies, identify new security trends and patterns proactively, and secure your organization's security posture.
2. Availability of new security patches and frequent code changes
Software providers and coders release additional versions of applications and software each time they encounter a security glitch. These security patches are often difficult and tedious to track unless you have a designated cybersecurity expert. Cyber criminals take advantage of this negligence and unleash havoc on organizations through phishing and other cyber threats. An audit helps you ensure that your software is updated with the latest patches.
3. Complying with minimum cyber security standards set by the Government or regulatory bodies
Regulation is always evolving with changes in scope and period as per your industry. An audit will help to ensure that your network, applications and infrastructure is up to date with the latest compliance requirements.
4. Hybrid, flexible and work-from-home models increase the risk of security breaches
Globally, hybrid, work-from-anywhere or work-from-home models are becoming more prevalent, with the number of employees using unsecured networks growing as a consequence. Cyber criminals utilize these unsecured networks as an opportunity to exploit users, taking advantage of their vulnerability. By ensuring the efficacy of network security protocols and enabling multi-factor authentication along with zero-trust architecture, a majority of these cybersecurity risks can be mitigated.
5. Identifying gaps, detecting new vulnerabilities, and staying ahead of cyber criminals
It is essential that organizations conduct vulnerability assessments in order to stay up to date with cyber security standards through periodic audits, either internally and externally. This will help to keep stakeholders informed of potential risks so that the business can plan to prevent and manage them.
What happens if you avoid periodic cybersecurity audits?
A recent study from Accenture shows that cyber crime could cost companies USx$5.2 trillion over the next five years, stressing the need for organizations to take periodic cybersecurity audits seriously to stay ahead of risks and regulations.
Periodic assessments typically mean that such cybersecurity audits can become proactive instead of only reactive, as is the case in most scenarios. The frequency of each audit should be based on the sensitivity of the business along with how active or aggressive the cybercrime landscape is in that domain. The longer you wait to take note of your security systems, the more you are putting your business at risk. This may result in policy failures and compliance penalties which could lead to hefty fines that cut into your balance sheets.
To be safe, regardless of what type of organization you're in, assess your most critical functions at least once a year, if not more often. So, the choice here is simple. You can either wait for a cyber disaster to occur or avoid cyber threats by staying proactive and employing periodic audits to keep your business safe.
Deciding on the cybersecurity solution that's best for you?
It's important to consider your business needs while understanding all the specific issues and risks associated with it. Identifying such gaps in coverage gives you the unique information needed to customize an approach that best serves your business needs.
An external periodic audit allows you to get a fresh pair of eyes on your business and your network security structure. The unbiased and straightforward assessment takes the pressure off understanding the intricacies of your security needs.
The security vendor identifies gaps and risks layer by layer, reviewing your security architecture through threat modeling and root cause analysis. Checking your source code and performing penetration and configuration audits through blockchain and other technology is easily done by a cyber security expert.
For instance, Entersoft offers Vulnerability Assessment and Penetration Testing (VAPT) that helps to identify gaps while securing your application fortress. In addition, the company also offers API critique that secures your back-end infrastructure and authentication with the strongest defenses. Among several other cybersecurity solutions, Entersoft now audits applications built on blockchain technology and can help safeguard your token-sale platforms against malicious attacks long before they occur.
In a digital world where things are constantly changing and new technologies continue to evolve rapidly, cyber security assessments and periodic audits have become increasingly more relevant. While it's crucial that businesses employ best-in-class security services, it's also important that they refrain from becoming complacent as human error still remains the number one cause of cyber attacks. These risks can be mitigated in a number of ways, however, enlisting the services of a cybersecurity expert like Entersoft will drastically increase your organization's chances of staying safe.