An iron-clad cybersecurity program will leave bad actors floundering in 2022. Entersoft shares a definitive cyber security checklist for you to bear in mind while designing your strategy for the coming year
What could be more profitable than the global trade of all major illegal drugs combined? Surprisingly and not surprisingly when you think about it, it is cybercrime. Cybercrime is expected to cost countries worldwide $10 trillion annually by 2025. The World Economic Forum quantifies cybercrime in the top five most clear and present global dangers.
In an increasingly digital world, with an estimated 46 billion connected devices in 2021, cybersecurity has become non-negotiable for organisations. With business as usual undergoing a sea-change due to pandemic repercussions, cyber attacks are expected to increase in sophistication, scale, and frequency. A robust and dynamic cybersecurity program can help address inadequacies or detect flaws in time. More importantly, it can reduce the risk of heavy costs incurred due to damage and destruction of data, lost productivity, theft of intellectual property, theft of personal and financial data, disruption to the normal course of business, forensic investigation, restoration and deletion of hacked data and systems, and reputational harm.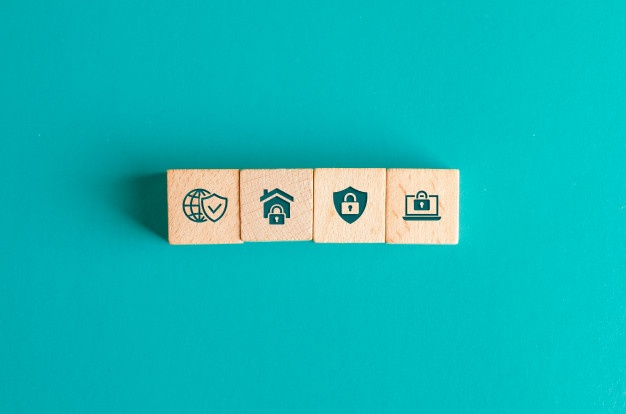 With this as the backdrop, some of the questions enterprises and SMBs must ask in preparing to face an ever-changing business landscape are:
– With more cloud- native and other emerging technologies, how can we make our enterprise more cyber-resilient?
– What should be the key elements of an evolving strategy?
– What are some risk mitigation and assessment measures to protect the business, data, employees and reputation from bad actors?
Addressing all these queries, our military level frameworks and World-class certified OSCP hackers & CREST team at Entersoft put together this definitive 10-point checklist to plan an iron-clad cybersecurity strategy for 2022.
1. Classifying your data right: Data security begins with classifying your data accurately and thoughtfully as per sensitivity and risk. Different types of data classifications vary according to the industry and an organisation's business. Rigorous data classification is the first step, and the foundation to enable you to establish appropriate security measures and protocols.
2.        Vigorous application and network security testing: Developing new applications has turned into child's play these days. However, cyber-attacks have become equally easy and commonplace. A good place to start is with a black box testing exercise or to get a vulnerability assessment and penetration testing (VAPT) done internally or by external security experts. This will ensure that you are protected throughout the software testing life cycle (STLC). The advantage of working with security experts is that their professional certifications and experience allow them to automatically spot present and potential loopholes and threats. They can then employ defensive or offensive tactics while adhering to security standards to secure your applications (web and mobile) and network. Enterprises following agile practices can time VAPT audits with release cycles. SMBs can opt for a half yearly or annual audit cycle.
3. API security: APIs are the future of connected systems, services and workflows that are making IoT (the internet of things) a reality. With 'metaverse' becoming the new buzzword, API security has become even more critical. Theft of sensitive data and personal information is easily possible due to broken authentication, broken authorization, rate limiting, TLS/SSL misconfiguration and excessive data exposure. SaaS-based solutions such as Entersoft's API Critique enable enterprises to minimize such risks.
4. Securing your data on cloud: With cloud service providers going all out to woo customers in an age of digital plenty, many companies are unaware that securing data on cloud is not the service provider's responsibility. An integrated approach is critical to safeguard your assets on cloud, along with access management and strong encryption. The same is true for SaaS based services, while you may assume there are built in cybersecurity barriers, this is not always the case. Engaging security specialists with expertise in cloud security across private, public and hybrid models will help you assess gaps, identify threats and harden your cloud environment.
5. Build in cyber security from conceptualization and through development with DevSecOps: Traditionally, applications are tested once the value creation life cycle is complete and they are ready for release. The security team, with barely enough information through this process, is unable to adequately detect or fix every issue. With DevSecOps, security controls are methodically built-in to continually monitor and identify flaws and exposed surfaces throughout the process. This is especially key to act as a cushion for deep tech with increasing investments in new-age tech such as AI/ML, robotics and automation, e-mobility, biotech and the rise of connected devices.
6. Gaining threat intelligence: An asset that organisations have in abundance is data. Decisions backed by data help in better, more informed decisions for targeted results. This approach also works very well in the area of cybersecurity. Gathering 'intelligence' from data about common and business-specific or application specific threats can enable enterprises to have a proactive rather than a reactive approach. Security-focused firms with an outside-in view can help address software vulnerabilities and fix the bugs. Mature organizations focus on high priority defensive activities such as cyber intelligence and threat hunting by setting up a Security Operations Centre.
7. Get comfortable with compliance: Increasing awareness about data privacy and protection, and the impact of cyber-crime are seeing regulators and governments pay attention to compliance rules. An increasingly flat world with seamless business borders means getting familiar with regulatory and compliance requirements in different countries and contexts. Based on the industry you are operating in and your business, identifying the most suitable compliance standards and certifications is key to conducting business.
8. Reviewing source code: Programs are built on the foundation of source codes. However, around 93% of developers do not consider security while writing code. A proactive approach right from design along with heightened security through periodic reviews can ensure your code is risk-free
9. Behaviour analytics: Analysing user behaviour to detect usual and abnormal patterns of data usage and transfer can help develop a strong strategy with the appropriate tools to secure your network. This is increasingly gaining importance as a result of the hybrid model of working and a wide range of devices now used to access enterprise networks. When cyber security incidents cannot be explained by tools and general analysis, experienced 'Threat Hunters' combine their knowledge of the organisation, the threat landscape and behavioural insights to solve the problem.
10. Adoption of a 'security culture': With cyber attackers increasingly resorting to social engineering tactics to target individuals, a dynamic culture emphasising the importance of security is a prerequisite. Robust training practices and periodic phishing simulation campaigns to educate and increase awareness on the latest threats will help minimize risks due to human error.