A shortage of cybersecurity professionals makes now a great time to pursue a career in the space.
If you've been considering a career in cybersecurity, there's no time like the present. Whether you're an acclaimed expert just, or just starting out in the space, we've compiled a list of the best cybersecurity certifications to help you attain success.
In 2020, 1.7 MB of data was uploaded to the cloud every second and by 2025, over 200 zettabytes of data will be on the cloud worldwide. We live in a world where information is becoming more accessible by the day. However, this also means that sensitive information is more susceptible to cyberattacks than ever before. As the number of Businesses turning to digitalization continues to grow, so too does our digital footprint. Governments have also begun to digitalize citizen services along with the mechanics of administration, including matters that concern national security.
While the digitalized world presents enormous convenience and efficiency, it also translates to massive, risk as all digital activities are vulnerable to cyberattacks. With the world functioning almost exclusively via the internet, cybercrime has seen a massive rise. According to Cybersecurity Ventures, cybercrime cost the world 6 trillion USD in 2021 and could reach 10.5 trillion USD by 2025. India alone saw cyberattacks triple to 1.1 million in 2020. The World Economic Forum listed cyber threats as one of the greatest global risks that the world must prepare for, due to the growing dependency on digital systems.
With cybercrime at an all-time high, there's a critical need for robust cybersecurity professionals, systems, and solutions. The world will need an army of cybersecurity experts to fight the oncoming digital threats facing businesses, society, and individual freedoms. There has never been a better time to get involved in the cybersecurity space.
What is cybersecurity and can I make a career out of it?
Cybersecurity itself is an extremely broad concept. You could think of it as a branch or stream with several sets of processes and tools that can be applied to protect computer systems, hardware, software, and all kinds of data from a variety of cyberattacks. Disclosing or holding sensitive information hostage, theft, or damage of confidential or proprietary software and hardware are just some of the ways in which cybercriminals may attack. The purpose of cybersecurity is to minimize and if possible, eradicate these attacks altogether by identifying and addressing vulnerabilities to improve data security.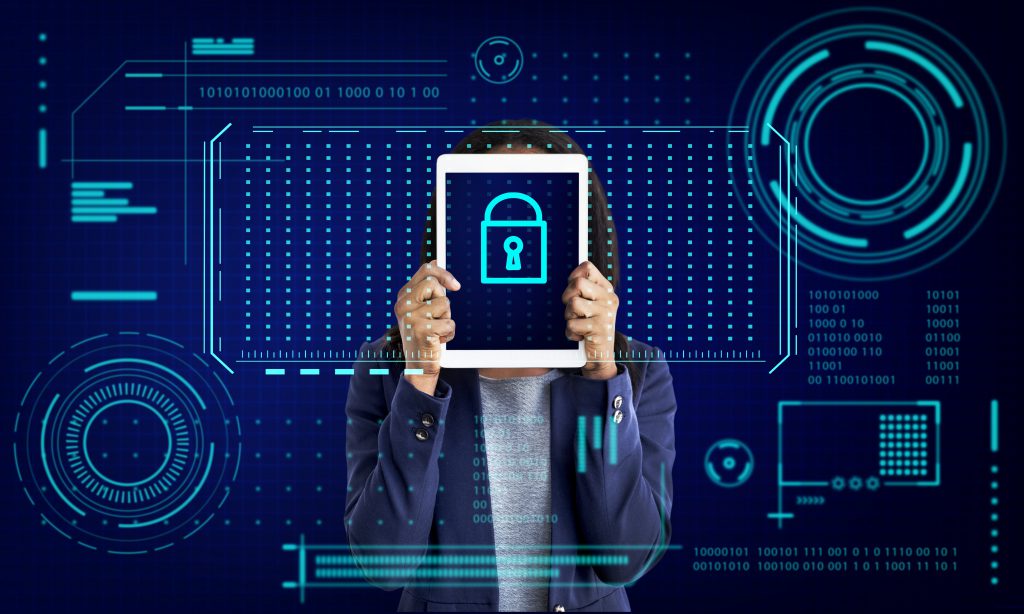 The world stands a chance to curb cybercrime if we make up for the serious shortage of cybersecurity experts. Academic cybersecurity certifications provide young graduates with the necessary skills and experience to get started in the cybersecurity industry. Those who are already working in the cybersecurity field (or closely related IT and networking fields) and are looking to familiarise themselves with the latest tools, should opt for professional cybersecurity certifications.
Certifications to pursue to qualify for a career in cybersecurity
If you're looking to start a career in cybersecurity, here are some certifications that will give you a strong foundation:
CompTIA – Security+
The most well-known gateway security certification is arguably Security+. It covers a wide array of general cybersecurity and information assurance topics, including:
Network and host-based security
Threats and defence techniques
Cryptography
Risk management principles
Disaster recovery
Despite not having any specific requirements, CompTIA recommends that candidates have two years of relevant experience (IT & Administration). The Security+ certification can open pathways to jobs in security administration, network administration, security specialization, and more.
SANS – GIAC (Global Information Assurance Certification)
The GIAC was formed by SANS (SysAdmin, Audit, Network, and Security) as a certification body to ensure skill standards in specific IT areas are met. The GIAC certifications help track:
Cyber defence
Digital forensics & incident response
Management & leadership
Development
Penetration testing
Industrial control systems (ICS)
Cyber defense is an introductory-level certification. GIAC Introductory Security Fundamentals (GSIF) & GSEC (Security Essentials) are some of their best introductory certifications. Once acquired, you can tackle intermediate and advanced levels as per your specific skill set or job profile requirements. SANS certifications have come from the most premium training courses with international on-site training available across numerous locations.
EC Council – Certified Ethical Hacker (CEH)
EC-Council is well-known for their Certified Ethical Hacker certification, which is more commonly known as the CEH. EC-Council's job titles like certifications makes it easy to focus on the certification and skill sets you wish to develop.
The CEH certification benefits both offensive and defensive security. It covers:
Hacking technologies
Information security laws
Latest vulnerabilities
These courses help you get into the mind of a hacker, teaching you how they think so that you can pre-empt cyberattacks.
(ISC)2 CISSP (Certified Information Systems Security Professional)
The International Information Systems Security Certification Consortium (ISC)2 provides one of the most sought-after certifications for network security. The course covers:
Access Control
Cryptography
Telecommunications
Networking
The certification requires a minimum amount of 5 years of relevant work experience. The CISSP certification is an invaluable knowledge asset that will significantly increase your demand in the industry.
Offensive Security – Offensive Security Certified Professional (OSCP)
The OSCP is one of the most sought-after certifications for hands-on, offensive security. It provides you with a practical and comprehensive understanding of the penetration testing process. With this certification, you will be able to provide detailed penetration test reports for cyberattacks. OSCP holders can do the following with public exploit code:
Analyse
Modify
Cross-compile and port
Conduct remote and client-side attacks.
Other cybersecurity certifications you can explore
Some of the other most coveted certifications include:
Certified Information Security Manager (CISM)
Certified Information Systems Auditor (CISA)
Licensed Penetration Tester (LPT)
Certified Cloud Security Professional (CCSP)
Systems Security Certified Practitioner (SSCP)
Cybersecurity has no single point of entry and all kinds of skill sets and domain experience
Before diving into the cybersecurity space, it's important that you understand and appreciate the value of security knowledge. There is no set point of entry – the cybersecurity space provides entrants with a number of options such as Network Admins, Software Developers, Data Analysts, etc. The one thing you do need is the technical know-how and the specific skill set for each point of entry. Equipping and familiarising yourself with the industry's most in-demand certifications is the best way to establish yourself for a successful career in cybersecurity.